Full Service Financial Consulting.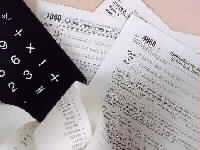 We provide full service financial consulting in the areas of investment, tax reduction, retirement planning, etc. We guarantee that you will be satisfied with our one-to-one service.

The 3% interest that you are earning now is not good enough for you. We can help. Our managed investment averages 10% annual gain. Do you know you are paying too much tax? There are many ways we can help you to lower your tax rate.